This will take you to our Online Flash Quran which will help you learn to recite Quran. Go to any page and click on any verse. It will highlight each word whilst the Qari is reciting it.
IMPORTANT: You will need to ensure flash plugin is enabled on your browser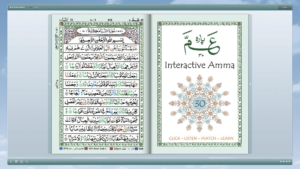 Interactive Amma:
Interactive Amma
Interactive Juz 1 -5 :
Interactive Quran Juz 1 -5
Enjoy!