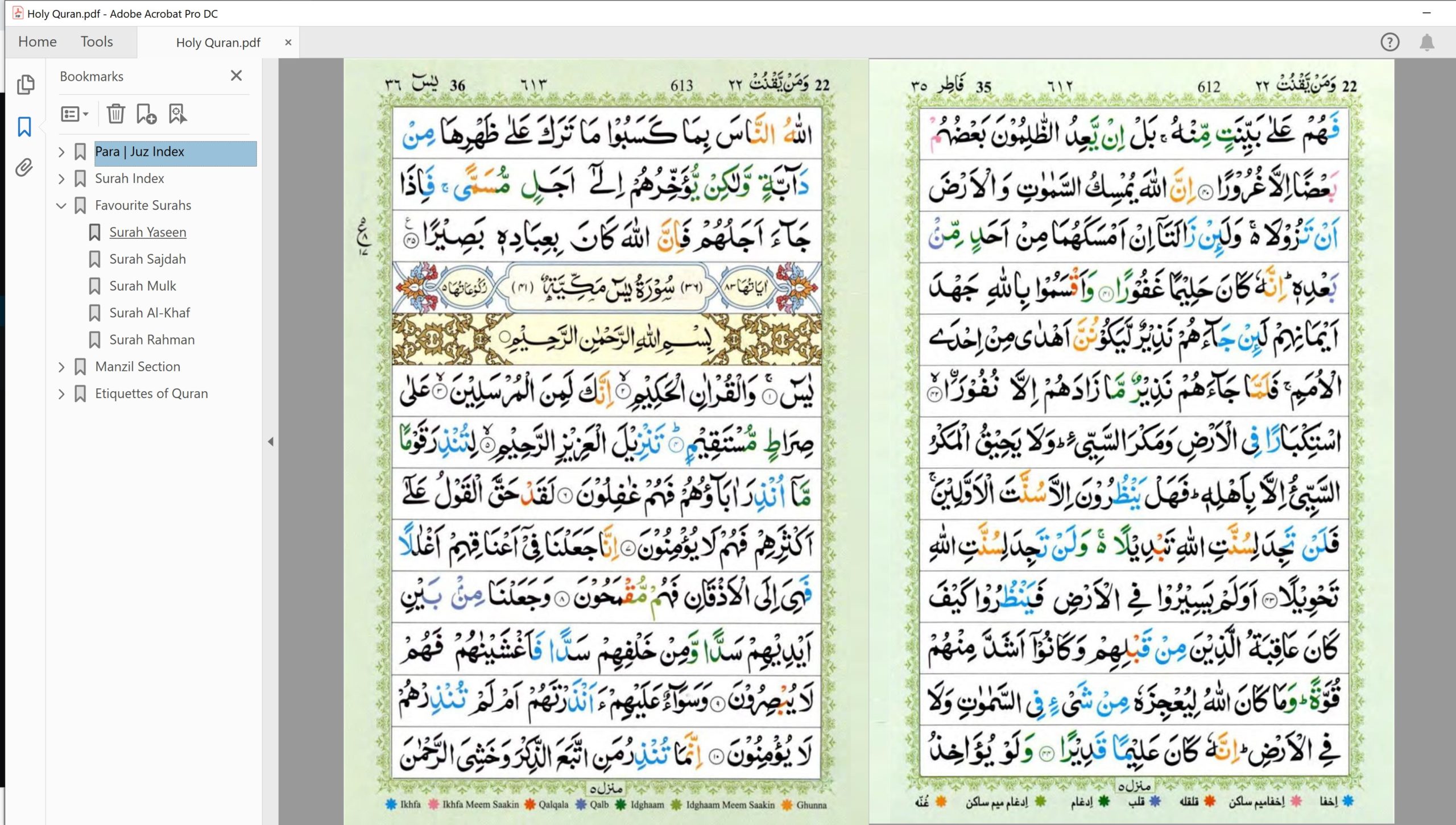 We realised it was extremely difficult to get hold of a PDF digital 13 line Colour Coded Tajweed Quran in Indo Pak font, so we've been doing our best to make it available for quite some time.
We are pleased to announce that we've just completed editing and compiling a High Quality version of the Colour Coded Tajweed Quran!
The Colour Coded Tajweed Quran was introduced to highlight the Rules of Tajweed with several different Colours. Each colour representing a Tajweed Rule.

The Tajweed Rule allows the reciter to emphasise the accent, phonetics, rhythm and temper of The Quranic recitation. This humble effort is an attempt to facilitate the Tilaawah of The Holy Quran with proper Tajweed. 

Features: 

 Digital Format. (.pdf)
 High Quality Images (~290MB)
 Individual bookmarks for all 114 Surahs

 Separate bookmarks for each separate Juz/Supara
 Quick links to various etiquette of reciting the Quran. 

 Colour coded to highlight grammar such as Ikhfa, Gunna etc

 Indo-Pak font for easy reading. 

 Automatically configured to display in two page continuous mode.